Dr. Abhinay Singh Sengar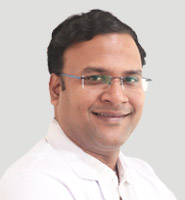 Dr. Abhinay Singh Sengar
IVF Specialist in Dehradun
MBBS, MS(OBG), Fellowship in Reproductive Medicine
Dr. Abhinay Singh Sengar has over 7+Yrs of experience in OBG and Fertility Medicine. He has Performed over 300 ovum pickups and Embryo transfers. His areas of interest include Male Infertility, Repeated Implantation Failure and Repeated Pregnancy Loss, PCOS, Hysteroscopic and Laparoscopic surgeries. He formulates treatment plan for couples seeking fertility treatment to ensure a positive outcome.
MBBS, Dr. V M Government Medical College, Solapur, Maharashtra, 2007
MS (Obstetrics and Gynaecology), B J Government Medical College and Sassoon General Hospitals, Pune, Maharashtra, 2014
Fellowship In Reproductive Medicine, 2017
Life member of The Federation of Obstetric and Gynaecological Societies of India (FOGSI)
Life member of Indian Medical Association (IMA)
Patient Testimonials
Appreciate the professionalism, compassionate staff and Dr. Abhinay . Thankyou for your kindness and brilliant guidance.
Ankita Bhatnagar
We have visited center recently, the Doctors and the staffs, admin staff, is so supportive and also one of the best IVF center in the Town.
.
Best hospital cooperative staff having good behaviour Best attention given by all nursing staff and doctors.
Sundeep Singh
Nova IVF Dehradun came as a blessing in our life. Definitely 5 stars from our side. Dr. Abhinay is highly skilled and knowledgeable doctor and knows his work well. Decent, polite and listens to every query with full attention and replies satisfactorily. Located in the heart of Dehradun city.. Providing highly specialized facilities with individual attention to every patients. Whole staff is polite and cooperative. Will recommend to anyone in need. Success rates are good too.
Dr Vineet Sharma
According to me Nova IVF is one of the best IVF Center in entire country and environment is very good.All the staffs and doctors are also very helpful and co operatives. Dr Abhinay for making my dream come true.
Shyam Nagpal
Choosing Nova IVF Dehradun for my pregnancy journey was my best decision. First visit to Dr. Abhinay there was worth bringing the hope back. Both doctors and supporting staff is polite and ready to help you in any step. Definitely a boon to people struggling with fertility issues.
Priyanka Bhatt