Dr. Parul Gupta Khanna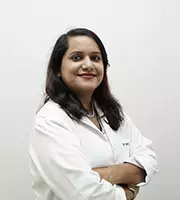 Dr. Parul Gupta Khanna
Infertility Specialist in Gurugram
MBBS, DGO, DNB, MNAMS, Fellowship in Reproductive Medicine, Mumbai, Diploma in Reproductive Medicine and Embryology, Kiel Germany
Dr. Parul Gupta is a fertility specialist from Nova IVF Fertility and Southend Fertility &IVF in Gurugram. She has over 8+ years of experience in Obstetrics & Gynaecology and Reproductive Medicine. She is well trained in human endocrinology & fertility treatment and her areas of interests are polycystic ovarian syndrome (PCOS with infertility), Endometriosis associated Infertility, Hysteroscopy, Recurrent pregnancy loss.
She believes in the philosophy that every patient is unique, and that treatment should be individualized rather than a one size fit all approach for patients. She has a patient friendly approach and understands not only the patients' difficulties but also their expectations and this helps in better support for couples undergoing fertility treatment. Support group at Nova IVF ensures that counsellors are available to discuss emotional issues that they require support to sail through the fertility journey and have a positive outcome and live their dream of parenthood.
MBBS from Seth GS Medical College & KEM Hospital, Mumbai
DGO from Seth GS Medical College & KEM Hospital, Mumbai
DNB (Obst & Gynae) from NIMS Medical College, Jaipur
Fellowship in Reproductive Medicine, Dr. DY Patil Medical College, Bloom IVF, Mumbai
Diploma In Reproductive Medicine and Embryology, Kiel School of Reproductive Medicine, Germany
ISAR -MEYER youth ICON Award at the Annual ISAR Conference, 2023
Founding Communicator (Coordinator) ISOPARB Prayagraj 2021-23
Winner of "FOGSI - Dr. CS Dawn Prize,2020. Theme - Infertility Practice - Standardised or Individualised?" At AICOG 2020
1st prize for paper presentation in infertility section at World Conference on Conception to Delivery 2K19
Member of ISOPARB, Prayagraj (Communicator)
Life Member of Indian Fertility Society
Life Member of Federation of Obstetric & Gynaecological Societies of India (FOGSI)
Life Member of UP Chapter of Obstetrics & Gynaecology (UPCOG)
Life Member of Indian Society of Assisted Reproduction (ISAR)
Patient Testimonials
Good Support received from Entire Team. Dr. Parul is Quite Knowledable about her work and ensure that patient is not nervous or scared while going through various Procedures. Rest all staff are enthusiastic and Makes everyone comfortable and share positive vibes. All the Best.
Ruchika Nayar
My experience with Nova is super good. Dr. Parul is experienced and great-hearted lady, lovely I must say. By the Allah grace now I am expecting. All thanks to Dr. Parul and her team, quite co-operative and super active team. Special thanks to Pooja and her guidance, she always responded on time. Chandni is also too good to attend us. Allah ka karam h
Qasim Khan
This is our first visit for counseling. Staffs and Dr Parul is very good.
Ankur Tyagi
My experience at nova was really good. Dr Parul is honest and very understanding. She was clear at what treatment will be best for me and guided me patently throughout the process. With her experience and gods grace I am expecting Now. All thanks to the team. The nurses and staff is super friendly.
Garima
Very calming ambience that puts you at ease immediately. The staff is very courteous and professional in its approach. Dr. Parul  is well qualified and experienced. Her dedication towards her patients comes across immediately in the first visit,and continues all the way.
Mamta Bhatia