Dr. Vandana Bhatia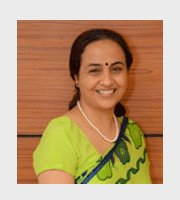 Fertility Specialist with a rich experience of over 20 years in the field of human reproduction, Dr. Bhatia not only offers the best treatment but also focuses on personalized care to all her patients. She believes in helping her patients understand the journey of an IVF prior to the treatment so that the couple can make an informed decision.
Patient Testimonials
This is definitely a place where one can hope for dreams to come true. A genuine centre with genuine people from housekeeping to senior doctors. I was referred by my sister, and was apprehensive about being treated from someone other than Dr Malik. My first conversation with Dr Malik then being handled my Dr Vandana is a blessing. She is The best , a perfect human being, a perfect support system to walk you through the entire process. They are not there to fool you or make money they are GENUINE PEOPLE HARD TO FIND NOWADAYS . I and my husband are grateful for you Mam and for everyone in the centre who handled us. May you all shine bright and Southend grows many folds. Lots of love to you all specially Vandana Mam. ❤️🧿❤️
Aanchal pangasa
Can't thank enough Southend team for love and support that we received throughout our journey for our bundle of joy. Dr. Sonia Malik and Dr. Vandana had been the pillars of our strength, meeting them and knowing them develops a trust within, where you stop worrying about what happens next because you become confident that you will be dealt with utmost care and precision. Thank you to Dr. Sonia , Dr. Vandana and their team for standing tall with us in each situation. A very special thank you to our support system at Southend i.e. Rita Ma'am , Reenika Ma'am , Ridhi Ma'am , who treats you as family. Words can't express the respect and gratitude within, once again thank you to entire Southend team
Sakshi M
There no bigger gift than becoming a mother. And if you are looking for any medical help or assistance, Southend provides you the same in best possible way. More than medically the emotional comfort is what one looks for. Not just the doctors but each and every staff member is so helpful and warm that you wont hesitate once to approach for any slightest doubt. Thankyou Dr. Sonia Malik, Dr. Vandana for just being there and for your expertise. Special thanks to Tesse sister, Devika, Rita ma'am and so many people who have supported at every step. Thankyou!
Pooja Kapoor
 I am grateful to Dr. Charu and Dr. Vandana for their very professional yet friendly handling. The staff is very polite and courteous. As a patient, I have always felt safe in their able hands.
Manpreet kaur