Dr. Aindri Sanyal
Dr. Aindri Sanyal
IVF Specialist in Kolkata
MBBS, MD, Fellowship in Reproductive Medicine
Dr. Aindri Sanyal is a Fertility Consultant at Nova IVF Fertility East, Uttam Kumar Sarani, Kolkata. She entered the field of Gynecology and Obstetrics in 2004 and has more than 11 years of experience as an IVF Specialist.
Passionate and determined about Artificial Reproductive Technology, she has been consistently performing around 15 to 20 IVF cycles every month.
Publications
Presented a poster on "Could Oxidative Stress Be Responsible for Poor Oocyte Competence in Women with Polycystic Ovaries" at the Annual Conference Of American Society Of Reproductive Medicine during FNB training (2009)
MBBS from NRS Medical College, Kolkata (1999)
MD (OBG) from Berhampur Medical College, West Bengal (2004)
Fellowship in Reproductive Medicine (2009)
Honours In Pharmacology (MBBS 2nd year)
Gold Medal in Gynecology and Obstetrics (MBBS 3rd year)
Honours in Gynecology and Obstetrics (MBBS 3rd year)
Highest Marks in Gynecology and Obstetrics (MBBS 3rd year)
Best Case Presentation at the 20th Annual Conference of Berhampur Obstetrics and Gynecology Society (MD)
Life Member, Indian Fertility Society (IFS)
Life Member, Indian Society of Assisted Reproduction (ISAR)
Executive Committee Member, Indian Society of Assisted Reproduction (ISAR), State Chapter
Life Member, Federation of Obstetrics & Gynaecological Society of India (FOGSI)
Patient Testimonials
Nice team of Dr. Aindri Sanyal....superb experience i am having....thanks to all nova ivf staff.
Debolina
I am Ashis Halder from Andaman and Nicobar Islands I visited the nova ivf Kolkata on 24 th September 2021.Our treatment for IVF has been started on the same day. I thanks to Dr Anindri Sanyal who guid us friendly for our treatment.The Doctor and the staff of this hospital are so good and friendly.
Ashis Halder
We are extremely happy with Nova IVF Fertility Center, Kolkata. Myself and my wife wants to thank Dr. Aindri Sanyal Ma'am. She helps us to find our way to have our happiness back. All the staffs of the Centre are excellent. They are very cooperative and in every visit they guided us in quite well manner. We are happy with their services. Many many thanks to Nova and Dr. Aindri Sanyal.
Sumit Kumar
Our experience at NOVA has always been wonderful! Dr. Aindri Sanyal has been our constant support and moral booster in all the ups and downs. We are really blessed to have her as our "Guardian Angel"! Ever thankful and greatful to her, the staff and ofcourse NOVA! Thanks and wish NOVA all the success in the coming years!
Sharmistha
Dr Aindri Sanyal has helped us a lot throughout. She is very cooperative and helpful too. Tge most important part is approachability
Arnab Pal
Article Reviewed & Case Studies
by Dr. Aindri Sanyal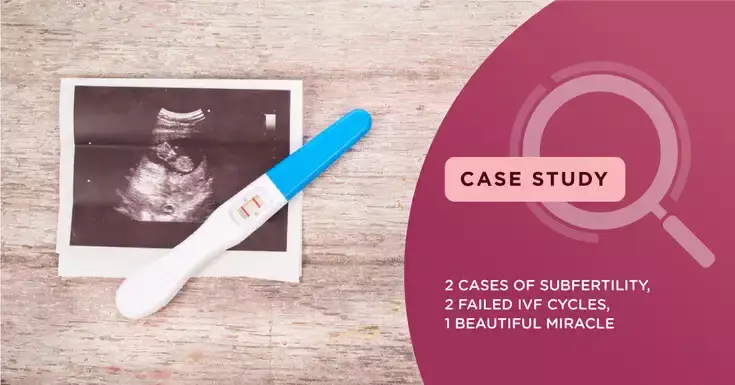 2 Cases of Subfertility, 2 Failed IVF Cycles, 1 Beautiful Miracle
Sharmila* and her husband Ashok* visited Dr. Aindri Sanyal at Nova IVF Fertility...
Know More >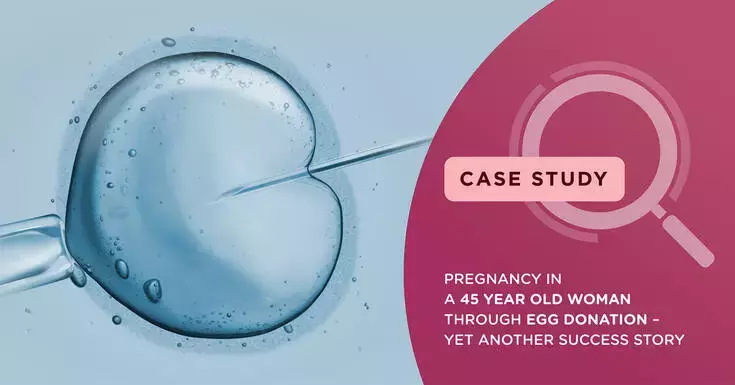 Pregnancy at 45 years through egg donation for a couple struggling with unexplained infertility
A couple from Kolkata, Gautam (48 years) and Shikha (45 years), were married f...
Know More >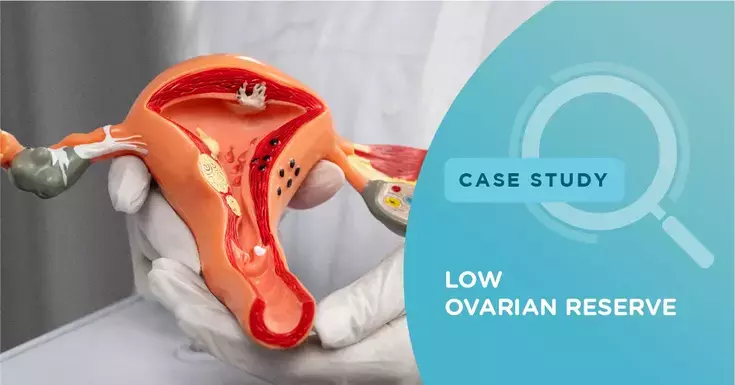 Self-cycle IVF results in healthy twin boys for a woman with poor ovarian reverse
A couple came to Nova Fertility Centre, Kolkata with a 10-year of being childles...
Know More >