Dr. Scindiya M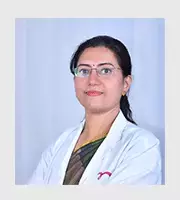 Dr. Scindiya M
IVF Specialist in Madurai
MBBS, DNB (OBG), Fellowship in Reproductive Medicine, Germany
She has a cumulative experience of over 10+ years of in O&G, Infertility and Laparoscopy. Dr. Scindiya has a Fellowship in Reproductive Medicine from Keils University, Germany and was a best outgoing student in MBBS and a gold medallist. She performs minimally invasive surgeries, fertility surgeries and hystero-laparscopic surgeries too. Her areas of interest include endoscopy, PCOS, recurrent implantation failure cases, endometriosis and thin endometrium. She also conducts workshop for doctors who are aspiring to be fertility specialists. She provides comprehensive range of services in infertility and individualised treatment as per patient's needs in a cost-effective way. She is an active member in attending conferences and seminars and practices evidence based medicine with high success rate.
MBBS from Annamalai University, Chidambaram
DNB (OBG) from National Board of Examination, Delhi
Fellowship in Andrology and Reproductive Medicine from Keils University, Germany
ICOG certified fellowship in reproductive medicine from Chennai, Tamilnadu
Training in Ultrasonography in Obstetrics and Gynaecology from Tamil Nadu
Gold medallist in Microbiology, Ophthalmology
Silver medallist in ENT
Winner of Chellammal Saravanan Mudaliar prize for best outgoing student in MBBS
Life member of Federation of Obstetrics and Gynaecology Society of India (FOGSI)
Life member of Obstetrics and Gynaecology Society of India (OGSSI)
Life member of Indian Medical Association (IMA)
Patient Testimonials
I was taking treatment from so many years, but due to some reasons was not successful, after taking treatment in nova with Dr. Scindiya, its successful and I am very happy. All thanks to Nova and Dr. Scindiya.
Harsh
Wonderful experience. Staff are professional and meticulous. They hand hold you throughout the process and provide best in class medical facilities. Well done and thx.
Jaishankar
My brother and sister in-law married for 5.9 years did not have a child. We got intouch with Nova IVF kammanahalli branch.. Dr.Scindiya is an excellent doctor, very pleasant and polite.. The nurses and the staff are very helpful and caring nature... Thank you Dr Scindiya and team. May the Lord blessings shower on you always and may you go in heights.
Rohini
I had no kids and married for 6years,I met so many drs,but there was no result. At present I consulted Nova hospital,now I get result with in 3 months.Dr Scindiya mam treatment has been excellent and entire staff is very supportive, Thankyou so much Scindiya mam and nova staff for the good news.
Durga
Our experience with Nova was really great. Dr Scindiya was amazing. She has explained us the entire the process and answered all our questions and concerns throughout the process. I was able to conceive in 4 months. And She never pushed us to go for IUI or IVF but suggested us to try naturally. Even the staff was extremely friendly and helpful. I thank Dr. Scindiya and the entire staff from the bottom of my heart.
Imtiaz Begum
When I started my treatment I was very much scared about how it is going to be, but later I realized that you guys are amazing. The way that you support mentally is just amazing. My special thanks to Doctors at NOVA IVF Fertility. Thank you all for everything.I have never been to any other fertility hospital. But I can tell you one thing that everything is best in NOVA IVF. All staffs are very sweet and positive. Thank you so much.
Mrs. Nirupama
My experience is very good from the beginning to the completion of the treatment. All sisters and doctors are very good, they always take care of their patient. I am very happy that I found this Nova IVF Fertility. Thank you.
Mrs. Khan
I had been to many famous fertility clinics in town, but I was very disappointed with the doctors. They never saw me except the first day & the hospital waiting time for scan and consultation was very long. Being very disappointed I stopped visiting fertility clinics for few years till the time one of my friend suggested Nova IVF Fertility. Nova is one of the best places I have visited for infertility treatment so far. Doctor at NOVA IVF advised me at every step of IVF, guided me through every stage & today I am a mother of a beautiful baby girl.
Mrs. Preethi
When we done our IVF treatment for the first time, the result was positive but after five months it gets miscarriage. Then we have done IVF treatment second time, that time we had our bad luck and we didn't get success. Then we got to know about NOVA IVF again we decided to go for IVF third time and finally we got success. We are very thankful to NOVA IVF the whole team of Nova IVF center. NOVA IVF is very good as comparing others.
P. S.
It's been very nice experience with Nova IVF. Doctor had gave all details about procedure and made it easy to understand also they cure their patients very nice. If all report are ok then only doctors proceed for next step. All staff is good and they had given all good suggestion also they told everything like how we can get benefit, what should we do and what we should not do. And with the help of all that I got my positive result in 6 months.
Ms. KR
Our experience in other hospitals has been very bad, but in NOVA IVF we had a very good experience. Everyone here is open minded & professional and we didn't face any problem regarding appointments
Mrs. Phonsiri