Dr. Ritu Hinduja
Dr. Ritu Hinduja
Infertility Specialist in Mira Road
MD, MRM (UK), DRM (Germany), Fellowship in Reproductive Medicine (India, Spain, Israel)
Dr. Ritu Hinduja is an infertility specialist with over 12 years of experience in Obstetrics & Gynaecology and Fertility Treatment. She has helped 6000+ infertile couples conceive through appropriate counseling and personalized treatment. Her area of interest includes fertility preservation, poor ovarian reserve, and Pre-Implantation Genetic Testing (PGT) for couples with genetic issues.
Dr. Ritu did her MBBS and MS (OBGYN) from Meghe Institute of Medical Sciences, Wardha Maharashtra (DMIMS, India). She did her Masters's in Reproductive Medicine from London, Fellowship on Infertility from Institut Marques - Spain & Assuta Hospital – Israel, and Diploma in Reproductive Medicine from Keil University, Germany. She also holds a certificate in Genetic Counselling. She was recently awarded the ISAR -MEYER youth ICON award from the Honorable Health Minister of MP at the Annual ISAR Conference, 2023.
MBBS from Datta Meghe Institute of Medical Sciences, Wardha, Maharashtra (DMIMS, India)
MS in OBGYN from Datta Meghe Institute of Medical Sciences, Wardha, Maharashtra (DMIMS, India)
Masters in Reproductive Medicine from Homerton University, London
Fellowship in Infertility from Institut Marques - Spain & Assuta Hospital – Israel
Diploma in Reproductive Medicine from Keil University, Germany
Certificate in Genetic Counselling
ISAR -MEYER youth ICON Award at the Annual ISAR Conference, 2023
MOGS - Shantabai Gulabchand Travelling Fellowship award
MOGS - C G Saraiya Travelling Fellowship award
MOGS - Banuben Nanavati Travelling fellowship award
MOGS - Dr Pramila Bhatia Award for Best research work done
MOGS: Dr H S Palep Award for Best Research work in Recurrent Pregnancy Loss
FOGSI - Dr Shanti Yadav Award for Best research in Infertility
FOGSI - Dr Kumud Tamaskar Award for Best research in Infertility
FOGSI - Chorion award for Best research
FOGSI – Dr Vasantaben Scholarship Award
Wonder FOGSIAN Award
Champion of ISAR Award
ISAR YUVA Orator
Recipient of the Best paper award at MOGS annual conference 2017 and 2018
Recipient of the Best paper award at FEM conference 2017
Recipient of the Best paper award at Central Asia Regional Conference organized by Association of Medical women in India 2010
Best Poster award at the Annual Conference of AMOGS 2009
Elected Member, Managing Committee, Indian Society of Assisted Reproduction (ISAR) 2020-22
Elected Youth Council Lead, Mumbai Society of Obstetrician and Gynaecology (MOGS)
Life Member, Federation of Obstetric and Gynaecological Societies of India (FOGSI)
Life Member, Mumbai Obstetrics and Gynecological Society (MOGS)
Life Member, Indian Society for Assisted Reproduction (ISAR)
Life Member, Maharashtra Chapter of ISAR (MSR)
Patient Testimonials
Happy with the service.Dr.Ritu Hinduja and all nova staff were very co operative.One more thank to sunita nurse who made me comfortable and was very polite.Would recommend my friends too.
Shub S
I am very happy when there were no hopes Nova ivf fertility helped me to fullfill all my dream Dr ritu thank you for your cooperation and guidance I am thankful to the treatment given to me all times and ur timely guidance for making me pregnant .special thanks to Dr Nilambari for guding me at all point of time always available for me and very friendly to speak ,all the sisters dr darshana and Harshali for the cooperation and dr Richika for being very friendly and always being there to help and even front desk for cooperating always and giving prompt appointments ranjana and mansi and special thanks to dr.Ritu and team Thanks and regards, Nainaz cooper khergamwalla.
Nainaz cooper khergamwalla.
We are really thankful to Dr Ritu Hinduja and the entire team of Nova. They are very helpful and co operative. Special thanks to Dr Nilambari for her support and wonderful experience.
Ravina Thakur
We are really grateful to Dr. Ritu Hinduja and Nova staff for their great support, and guidance .This team works like family in your journey. Though IVF treatment need your patience ,time but you also need very good doctor who can guide , who can give you that faith .Because of her ,we got this opportunity to enjoy these moments . Still this is unbelievable for us !! Our journey started at Nova (Andheri west ) clinic just three months back. Though this process is stressful , we were lucky to have such a great and supportive team at Nova .Special Thanks to of course Dr. Ritu as well as (Dr. Nilambari , Manasi, Komal, Dharshana and Harshali sister ) Thank you Dr. Ritu and Nova staff for everything. I will highly recommend this option who are on same path and struggling to fulfill their dream. Our journey with Dr Ritu and Nova staff was very nice and unforgettable .Wish u great success in everything you do !!!! Thanks a lot !!!
 
Shweta S
I would like offer my sincere thanks not only to Dr Ritu Hinduja but also to all the staff at the clinic. They all make a great team and guided us very thoughtfully in our journey. Everyone from Dr Neelambari, to Nurse Sneha and Komal helped us get a step closer to achieving our goal. They put patient's safety and care first especially during these covid times. Thank you once to everyone at Nova. Very grateful ??
Gaurangi
Nova giving us positive hopes. Dr. Ritu hinduja and the entire staff are very helpfull, very friendly and cooperative . The staff is well trained and always motivated, giving in their best to make it work for you. Highly recommended Nova! Thanku so much Nova?♥️
Patient from Nova IVF, Andheri, Mumbai
I had great experience in Nova ivf.Sepcially would thank Dr.Ritu hinduja as she is one of the best doctor I have ever met. Thanks to all the staff members for being supportive throughout.
Ankita More
Dr. Ritu is the best doctor for infertility. We have taken treatment from her and it turned positive. All staff is very supportive and helpful. Thank you nova team and especially Dr. Ritu Hinduja. ???
Firoz Ali
No words can explain how grateful I am to have Dr.Ritu and her amazing team care for me during my treatment.. Everyone was so caring friendly and helpful throughout treatment. ... I'm thankful to each and everyone for there support and care ..
Anita Yadav
Our dream comes true with nova ivf centre. Dr. ritu hinduja mam and all staff members are very caring &helpful. We thankful for this precious gift.nova ivf centre all service are excellent. We have such a wonderful experience with nova ivf centre and all nova team.once again thank you dear Dr. ritu hinduja.
Kahekasha Gorekar
From the start till the end of my procedure my overall experience at Nova has been joyous, memorable and smooth. The overall ambience at the clinic gives you a very reassuring feeling, mainly because the staff always conducts themselves in a very professional yet friendly and approachable manner at all times which helps put any patient at ease. They always answer all your queries leaving no room for any doubt pertaining to your course of treatment. I successfully conceived after my 1st attempt under the guidance and expertise of Dr. Ritu Hinduja at Nova IVF Fertility, Andheri. This is because she gives you the courage to believe in yourself.
Nova exceeds expectionations in many aspects. After visiting 2 well known fertility clinics in the city, Nova was my last place of visit. I kept an open mind to see if what they had to offer was any different. For starters, they took me by surprise with their 'No Compromise' SOPs giving me a sense of the seriousness with which they take each and every patient, also making my case also of utmost priority. It was followed by a pre-screening with a junior doctor after which I was transferred for meeting with the main senior doctor, Dr.Ritu Hinduja. She conducted an examination and explained my current status and how she intended to take my case forward based on my history and current reports. Most of all what was striking was her calm mannerism, reassuring nature & her belief in her patients and her own abilities in attaining success in my case. After which, I was explained in detail about the time frame of the procedure and the overall package cost, which to my experience was completely transparent as compared to other clinics I visited. I was even given a reference copy to share and explain to my family & friends if needed.
My overall experience at Nova was made very special, which was one of the main reasons for choosing Nova for my fertility treatment. It was an experience which I did not feel at other clinics. They made me feel like my individual case mattered to them and there is always an ambience of positivity at Nova which gives you reassurance.
All the staff is polite, approachable and well informed. They also offer you pre and post counselling sessions and are easily available over message or call in case of any queries. They also do a thorough follow up post your visit which no other clinic did in my case. All these reasons convinced me that I was investing in the right fertility clinic for my future.
To sum up, I succeeded in the 1st attempt under the guidance of Dr. Ritu Hinduja and her team of experts. I highly recommend a visit to Nova clinic if facing any issues with fertility as one can be assured of transparency, professionalism, in house experts, latest technology and most importantly a caring and respectful environment.
Special Thanks to: Dr. Ritu Hinduja, Dr. Sushma, Shreya, Apoorva, Anjana, Priya, Kirti and all the staff nurses.
W.J.
"The day I first entered this premises I somehow got a positive feeling and knew this was where I had to halt to get my happiness. To total up I have had a 100% awesome experience with this surrounding."
I did go through other fertility clinics but this place has a very positive and a friendly area which I guess its the key point for a couple who are going through this issue of conceiving. The other clinic did not have this kind of approach at all. Thank you, entire staff of Nova Andheri center.
Mrs. Aditi Shah
Very nice guidance, caring, well follow-up for tests, medicines and appointments. Very Comfortable, nice guidance and treatment, caring staff, expert opinions and help.
Special thanks to Dr Ritu Hinduja (Excellent in her profession).
Patient of Dr Ritu Hinduja
The doctors are very helpful and very understanding. They were available whenever we needed them and guided us throughout our treatments. The nurses and support staff were equally cooperative and always positive, we always felt a positive vibe around the staff and doctor. Dr. Ritu and Dr. Sushma were very helpful and showed a positive attitude.
Experience was very good compared to other fertility clinics.
DM
Being at Nova was a wonderful experience. Patients coming to a fertility clinic are under stress and most of the time there are many fears regarding the treatment. The staff at Nova is very understanding and cooperative, they do their best to make their patients comfortable and allay all their fears and doubts. My doctor Dr. Ritu Hinduja is a thorough professional and expert in the field, she is one of the kinds who genuinely feel for the patients. It was not a very smooth journey for me but Dr. Ritu and the entire staff saw me through all the ups and downs and helped me to cherish my dream.
Patient at NIF, Mumbai Andheri
Had a wonderful experience with Nova center, excellent staff and supportive nature makes it a well-organized and helpful place for a couple. Excellent world class facility for patients makes it supportive for procedure.
Patient at NIF, Mumbai Andheri
We tried since 2 years for baby and consulted with many doctors but never get the positive results. We visited Nova, doctors and staff supporting and explained very well about IUI and IVF and we got the positive results.
Thanks to Nova.
Mrs. Priyanka Shukla
Had a lovely and wonderful experience in all stages throughout the procedure. Well experienced doctors and staff with helpful nature, had been a great support.
Well maintained and tidy clinic with well experienced doctors and staff who were very helpful all times. It's having healthy and cheerful atmosphere which makes patient more comfortable.
Mrs. P. C
I have done IVF treatment twice before come to Nova. At Nova we get good and compose treatment with clear idea about the procedure with the help of expert doctors. Special thanks to Dr Ritu Hinduja, Dr Ashwini and Dr Arora keeping me calm and friendly I delivered twins, a boy and a girl. Virtually all the facilities in complete service was with maintained support and clarity
Mrs. Meera
We thank all the staff at Nova Andheri with all our heart working relentlessly to make our dream come true. Special thanks to Dr Ritu and Dr Nilambari for all the support. No other center visited."
Mrs. Neha
It was smooth. The IVF center is well equipped and the staff is cooperative. We got the cost effective treatment. The center is well equipped with all facilities are available in house. The staff is friendly. The doctor is experienced and co-operative. The advice of the doctor worked for us."
Patient at NIF, Andheri Mumbai
Every single staff member of the center is very good and efficient in their work. The service provided was the best and I am thankful to all the team members of NOVA.
Patient at NIF Andheri, Mumbai Clinic
I am very very Happy with all the staff members and doctor. They have done an excellent job. I felt NOVA as my second home. I don't have words to express my feelings and happiness. I got positive result, it 
Is like a dream coming out to be true. God bless all of you. I love you all. KEEP IT UP.
Never visited any other IVF Center other than NOVA.
Patient at NIF Andheri, Mumbai Clinic
Article Reviewed & Case Studies
by Dr. Ritu Hinduja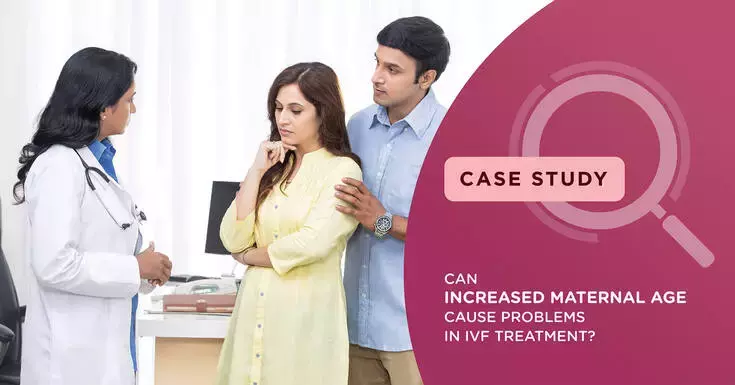 Achieving a healthy pregnancy for a patient in her 40's
An Oman based couple visited Nova IVF Fertility, Mumbai for their IVF treatmen...
Know More >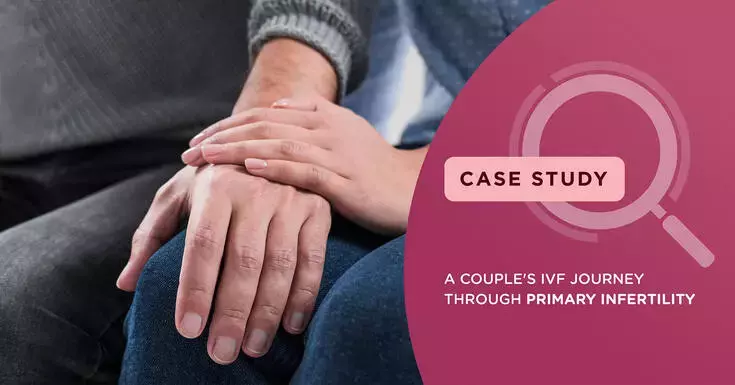 A couples IVF journey through primary infertility
Mrs. BL (40 years) and Mr. NN (43 years) from Canada were married for 10 years...
Know More >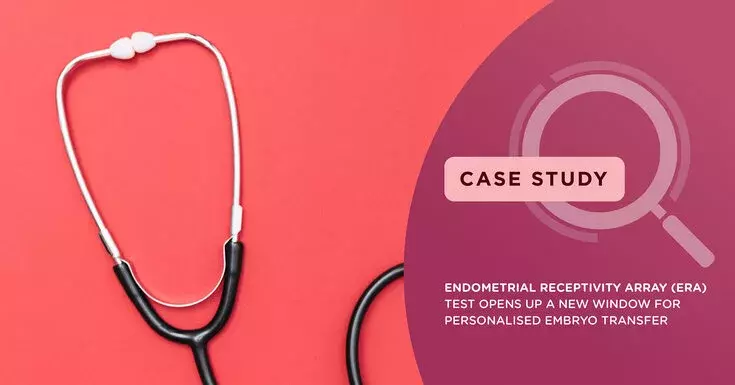 Endometrial Receptivity Array (ERA) test opens up a new window for personalised embryo transfer
Umesh (38 years) and Rashi (35 years) were married for 6 years. They were tryi...
Know More >