Dr. Ritu Hinduja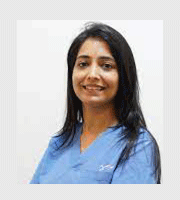 Dr. Ritu Hinduja
MD, MRM (UK), DRM (Germany), Fellowship in Reproductive Medicine (India, Spain, Israel)
Dr. Ritu Hinduja is a Fertility Specialist at Nova IVF Fertility, Andheri, Mumbai. She has a decade long experience in field of Fertility and IVF. In her career she has helped close to 6000+ couples achieve their dream of parenthood.
Dr.Ritu's research and clinical interests include fertility preservation, poor ovarian reserve and Pre Implantation Genetic Testing.
Publications
Editor, Handbook of Infertility: Abnormalities of the Pelvis, Nova IVF Fertility, 7th Edition
Editor, Textbook of Infertility, Nova IVF Fertility
MBBS from Datta Meghe Institute of Medical Sciences, Wardha, Maharashtra (DMIMS, India)
MS in OBGYN from Datta Meghe Institute of Medical Sciences, Wardha, Maharashtra (DMIMS, India)
Masters in Reproductive Medicine from Homerton University, London
Fellowship in Infertility from Institut Marques - Spain & Assuta Hospital – Israel
Diploma in Reproductive Medicine from Keil University, Germany
Certificate in Genetic Counselling
MOGS - Shantabai Gulabchand Travelling Fellowship award
MOGS - C G Saraiya Travelling Fellowship award
MOGS - Banuben Nanavati Travelling fellowship award
MOGS - Dr Pramila Bhatia Award for Best research work done
MOGS: Dr H S Palep Award for Best Research work in Recurrent Pregnancy Loss
FOGSI - Dr Shanti Yadav Award for Best research in Infertility
FOGSI - Dr Kumud Tamaskar Award for Best research in Infertility
FOGSI - Chorion award for Best research
FOGSI – Dr Vasantaben Scholarship Award
Wonder FOGSIAN Award
Champion of ISAR Award
ISAR YUVA Orator
Recipient of the Best paper award at MOGS annual conference 2017 and 2018
Recipient of the Best paper award at FEM conference 2017
Recipient of the Best paper award at Central Asia Regional Conference organized by Association of Medical women in India 2010
Best Poster award at the Annual Conference of AMOGS 2009
Elected Member, Managing Committee, Indian Society of Assisted Reproduction (ISAR) 2020-22
Elected Youth Council Lead, Mumbai Society of Obstetrician and Gynaecology (MOGS)
Life Member, Federation of Obstetric and Gynaecological Societies of India (FOGSI)
Life Member, Mumbai Obstetrics and Gynecological Society (MOGS)
Life Member, Indian Society for Assisted Reproduction (ISAR)
Life Member, Maharashtra Chapter of ISAR (MSR)
Patient Testimonials
Dr. Richa is an excellent doctor and good human being. She explained all aspects of the treatment in easy to understand words. The rest of the doctors and definitely the staff is also very helpful and cheerful. We would like to thank Nova for giving us this happiness.
S. D.
"The day I first entered this premises I somehow got a positive feeling and knew this was where I had to halt to get my happiness. To total up I have had a 100% awesome experience with this surrounding."
I did go through other fertility clinics but this place has a very positive and a friendly area which I guess its the key point for a couple who are going through this issue of conceiving. The other clinic did not have this kind of approach at all. Thank you, entire staff of Nova Andheri center.
Mrs. Aditi Shah
Had a very good experience with the Doctor and the entire staff.
K. Sivapriya
I have done IVF treatment twice before come to Nova. At Nova we get good and compose treatment with clear idea about the procedure with the help of expert doctors. Special thanks to Dr Ritu Hinduja, Dr Ashwini and Dr Arora keeping me calm and friendly I delivered twins, a boy and a girl. Virtually all the facilities in complete service was with maintained support and clarity
Mrs. Meera
The experience at Nova IVF Fertility was very good. The staff is very caring and very understanding. A special thanks to Dr. Richa and the team who helped me achieve this milestone in my life.
Komal Barawal
My First Thanks to God who showed us Dr.Madhu priya madam , we are very happy and satisfied with the experience. Dr.Madhu priya madam has been very supportive and encouraging, whenever we felt low and downcast she used to give us positive vibes with her smiling face , also personally she prayed/blessed for us once done ivf process and She had also suggested us Dr.radhiga madam post 3 months to continue till delivery and blessed with twin babies. Once again thanks to Dr. Madhupriya madam and sweeti & nova staff.
Ms.Swati
Article Reviewed & Case Studies
by Dr. Ritu Hinduja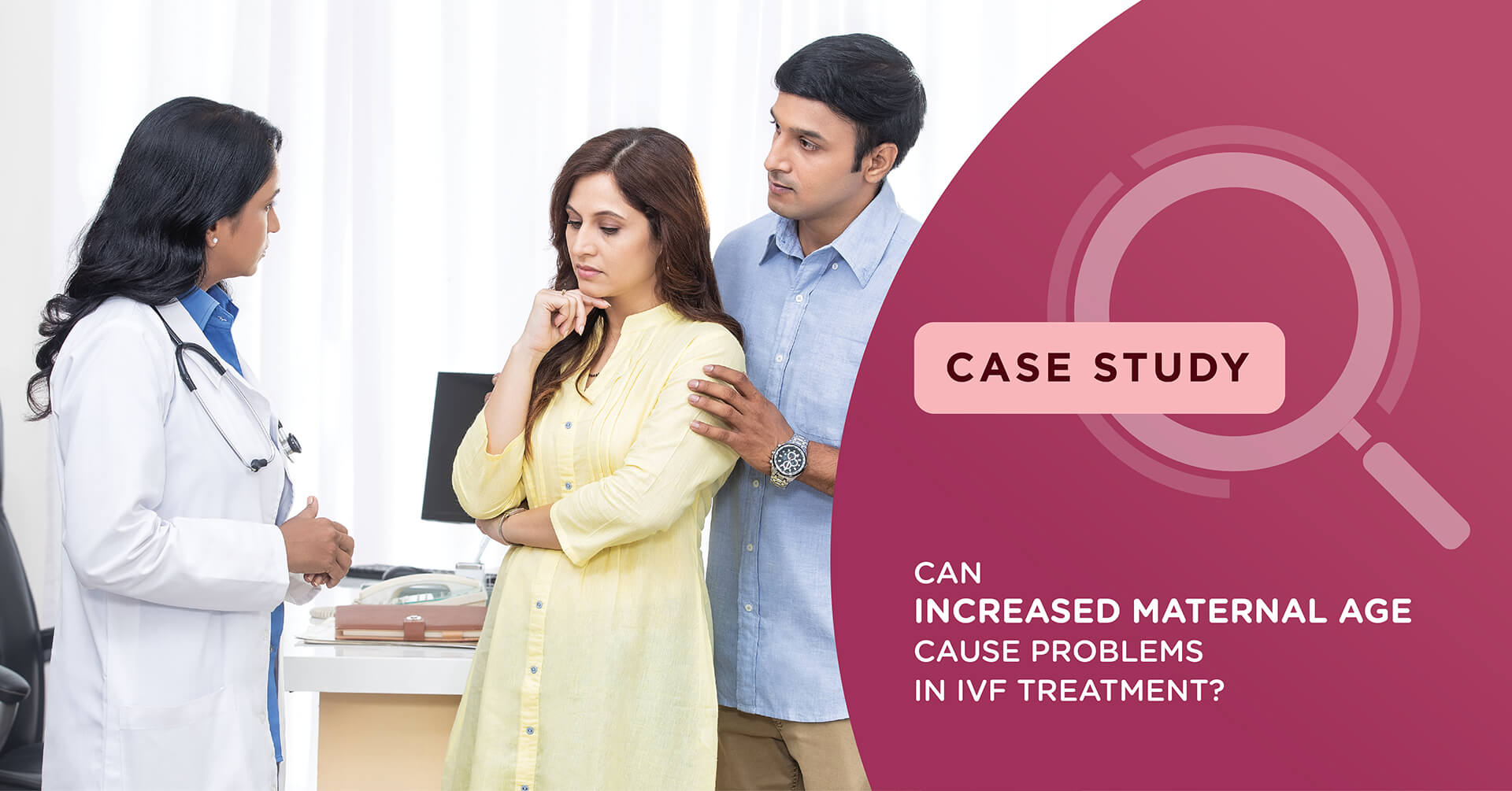 Achieving a healthy pregnancy for a patient in her 40's
An Oman based couple visited Nova IVF Fertility, Mumbai for their IVF treatmen...
Know More >
A couples IVF journey through primary infertility
Mrs. BL (40 years) and Mr. NN (43 years) from Canada were marrie...
Know More >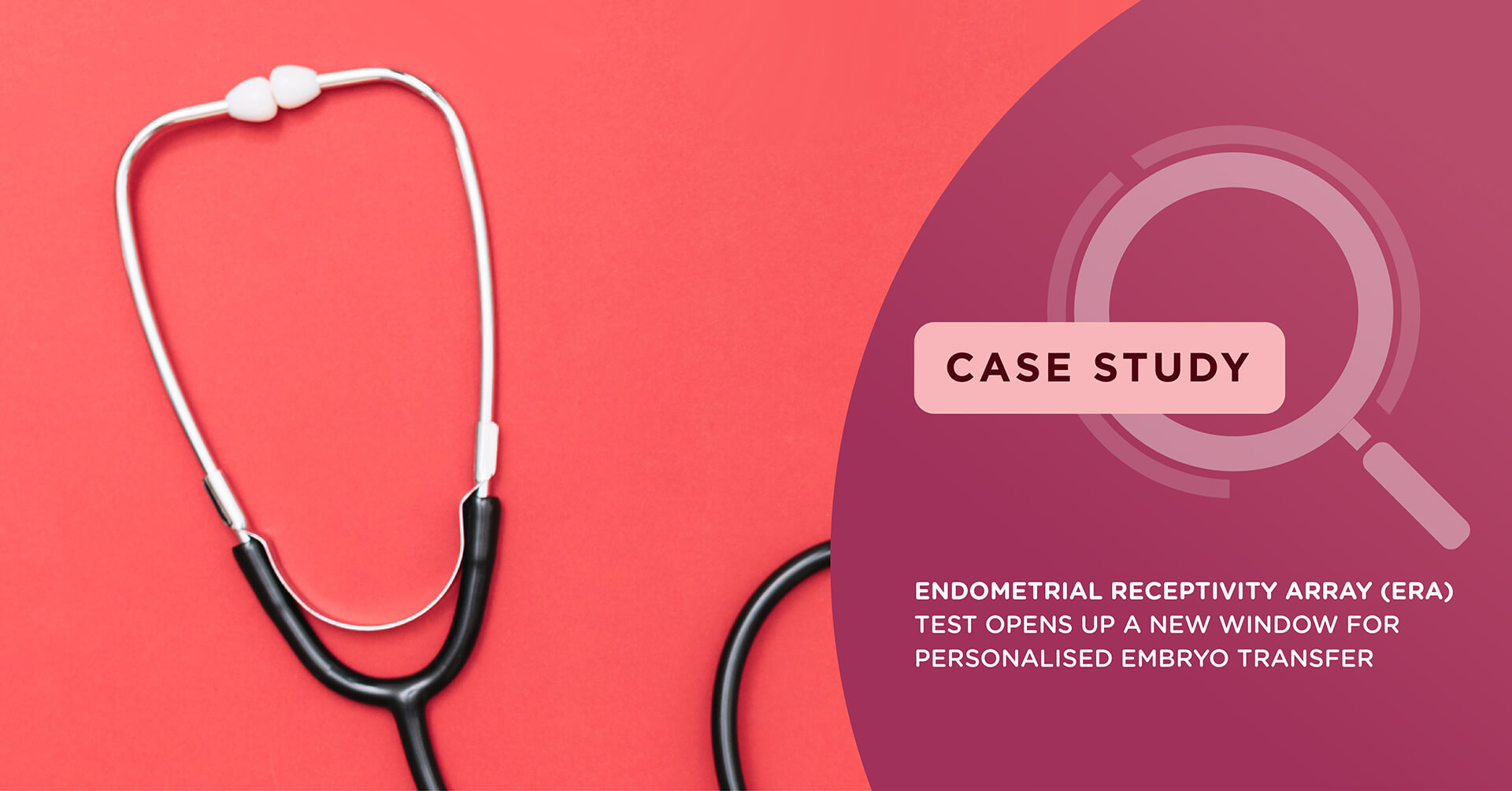 Endometrial Receptivity Array (ERA) test opens up a new window for personalised embryo transfer
Umesh (38 years) and Rashi (35 years) were married for 6 years. They were tryi...
Know More >