Dr. Satabdi Dey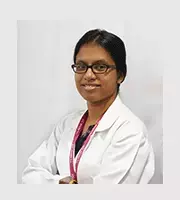 Dr. Satabdi Dey
Infertility Specialist in Siliguri
DGO, MS, DNB, MRCOG
Dr. Satabdi Dey is a Fertility Consultant at Nova IVF Fertility East, Siliguri. She has more than a decade of experience as an OBGYN and 6 years as an IVF Specialist. Her area of expertise is Hysterectomy (Abdominal/Vaginal), Intrauterine Insemination (IUI), Infertility Evaluation/Treatment and In-Vitro Fertilisation (IVF).
Dr. Satabdi has special interest in handling cases involving Male Infertility and Poor Ovarian Reserve. She is also keen on spreading awareness about infertility and its treatment methods through her educational videos.
MBBS, Maharashtra University of Health Sciences
MS(OBG) SETH GS Medical college and KEM Hospital, Mumbai
DNB National Board of Examinations
MRCOG Part 1
Trained in Ultrasonography from Chikitsa Diagnostics, Mumbai
Trained in Advanced Infertility under Dr, Prakash Trivedi, Mumbai
Member, Federation of Obstetric and Gynecological Societies of India (FOGSI)
Member, Indian Society for Assisted Reproduction (ISAR)
Member, Indian Medical Association (IMA)
Member, European Society of Human Reproduction and Embryology (ESHRE)
Patient Testimonials
We successfully completed IVF treatment and fulfill our dream with the help of Dr. Satabdi Dey and the specialist supporting team of Nova IVF. One of the best fertility clinic in North Bengal. Thank you Nova.
Mampi Kundu
We are very happy with our successful ivf treatment, We are so thankful to Dr. Satabdi Dey and the staffs there. They are very professional and caring. They take time to explain everything and always ready to answer any question.
Mary Murry
From the starting of this branch I am one of the patient. Many a times I got disappointed due to my results but the management and the doctors always boosted me up and now with the God grace I am seeing some hope. Thanks to Nova team and special thanks to the Doctors specially Dr. Rohit & Dr. Satabdi for taking special care and attention. I think now this the best IVF center I have visited and seen.
Priyanka
The entire team at NOVA Siliguri is very cooperative and understanding to patients. I had a very good experience and fulfilled my dream of parenthood under the able guidance of Dr Satabdi Dey, I would strongly recommend NOVA and her to others.
K.C Dey
Our dream of becoming parents come true just because of Nova IVF fertility , Siliguri. Our earnest thanks to the Nova team,specially Dr.Satabdi Dey for their care and support during our journey to parenthood.Heartiest greetings for their future. Thanks a lot Dr.Satabdi
 
Nantu Kundu
My name is Bikash Gurung, resident of Rongli, East Sikkim. I would like to include Dr. Satabdi Dey in my journey in becoming a father now. My wife is Anu Hang Subba had been married to me since 2011. We had been good couple and due to some reasons, we decided to delay to take a child until we made ourselves financially stable. From 2017 we decided to expand our family. But unfortunately, my wife could not become pregnant. After trying for 1 year we consulted doctors from Kalimpong and Gangtok at least for 1.5 years but we failed every time. Then through one of my well-wishers I came to know about a doctor from Siliguri whose name was Dr. Sumit Chakraborty, who prescribed medicine and continued treatment for 6 months but we did not succeed. Then he suggested to consult Dr. Satabdi Dey who helped us to undergo through various process like IUI and at last we were suggested to go for the IVF, where in the first attempt we got success and now we have a beautiful baby boy in our life. Special thanks to Dr. Satabdi Dey, who really helped to provide magnanimous happiness in our life. I will never forget her nobility and wish her all the best to bring this kind of happiness to those people who still believe that doctor is next to God. I will always bring her name in my prayer. God bless her!
Bikash Gurung
I don't have enough words to thank Dr Satabdi Dey for all that you did for us. You made me feel comfortable during a time that was pretty scary for me. You are a great doctor, and I am so glad that you were the one to help us achieve our goal of adding to our family. You made our dreams come true. You made what seemed impossible into glorious reality. We will never forget what you were able to do for us. Thank you for your positive attitude, understanding, encouragement and compassion. We have thoroughly appreciated the time and care that all staff have provided. The staff was very patient-friendly and supportive. Thank you and the entire team of NOVA IVF Fertility Center of Siliguri. You and your team are phenomenal! I highly recommend you to those that need these services. Thank you so much - Mrs Naina Chettri
Mrs Naina Chettri
We, Mr.& Mrs.Menuka Chettri from Gangtok, Sikkim, were beyond impressed with our experiences. Our first contact with Dr.S.Dey, one of the most experienced infertility experts was terrific. She is a great listener and empathetic to the concerns of us. She has a very warm, caring personality, smiling and made us feel very comfortable. We have received caring treatment throughout the journey of our pregnancy She is an angel sent by God for us to fulfil our desires, and now we are blessed with a healthy baby boy, and the entire credit goes to Dr Satabdi Dey and her entire team. Thank you so much for your concern and dedication towards us.
Mr.& Mrs.Menuka Chettri