Dr. Avantika Vaze (Parab)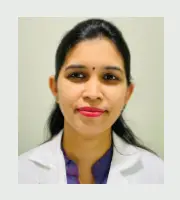 Dr. Avantika Vaze (Parab)
Infertility Specialist in Thane
MS (OBG), Fellowship in Infertility and Reproductive Medicine.
Dr. Avantika Vaze (Parab) has completed her undergraduate and postgraduate education in gynaecology and obstetrics from Mumbai. She had completed her fellowship in Infertility and Reproductive Medicine. She has also completed certification on Fertility Preservation by ASRM.
She has been a fertility specialist in Mumbai and Thane for over 10+ years. She has done several IUI, IVF, donor egg cycles and also fertility preservation for cancer patients.
Her areas of interests are diminished ovarian reserve, endometriosis, recurrent Implantation failure and social as well as oncological oocyte cryopreservation. She believes in transparent, ethical practice and evidence-based medicine.
Oocyte cryopreservation in a case of Carcinoma Breast- a case report. Dr.Richa Jagtap, Dr.Avantika Vaze, The Oncofertility journal,2018: vol 1(1):55-58
Anti-Mullerian Hormone, Follicular phase FSH and Antral Follicular Count as predictors of Ovarian Response in ART cycles. Dr.Avantika Vaze, Late Dr.Mandakini Parihar, IVF lite: Journal of minimal stimulation IVF 2014, volume 1 (1) 32-35
Physiology of Third Stage of Labor- Textbook of Recent advances in Postpartum Care (2013)
Controlled Ovarian Hyperstimulation and OHSS. Late Dr.Mandakini Parihar, Dr.Avantika Vaze, PCOS and Infertility, FOGSI FOCUS 2012
Assistant Editor FOGSI FOCUS; PCOS and Infertility :2012
Role of Calcium and Vitamin D in Gynaecology and Obstetrics, MOGS Bulletin 2012
Member of Federation of Obstetric and Gynaecological Society of India
Member of Indian Society of Assisted Reproduction