Dr. Nisha Agarwal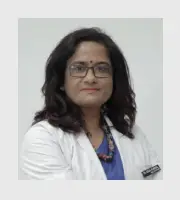 Dr. Nisha Agarwal
Infertility Specialist in Udaipur
MBBS & MS (Gynec & Obstetric)
Dr. Nisha Agarwal is an Fertility Specialist with focus on In Vitro Fertilization (IVF) and Assisted Reproductive Technology (ART) for over 20 years. Having obtained her MBBS and MS degrees in Obstetrics & Gynaecology, Dr. Agarwal has expertise transvaginal Ultrasound (TVS) and Color Doppler ultrasound techniques which are invaluable in assessing and monitoring reproductive health, particularly during fertility treatments.
She completed her post PG Diploma in Assisted Reproductive Technology in UKSH Kiel, Germany further demonstrates her commitment to staying at the forefront of advancements in fertility treatment.
Dr. Agarwal is skilled in performing intricate laparoscopic procedures and hysteroscopies, techniques that play a crucial role in addressing underlying fertility issues. Her role as the Center Head at Nova IVF Fertility | WINGS IVF in Udaipur showcases her dedication to offering patients a comprehensive and cutting-edge approach to IVF and ART.
MBBS & MS (Gynec & Obstetric)
TVS & Colour Doppler ultrasound expert ART (FOGSI)
Laparoscopic & Hystro Expert
Post PG Diploma in ART (UKSH Kiel, Germany)
Running own hospital & practicing Obst & Gynae with a special interest in infertility for the last 20 years
Running WINGS IVF Hospital - Udaipur for 5 years