Dr. Y. Swapna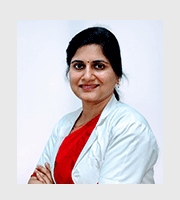 Dr. Y. Swapna
MRCOG (UK), CCT (OBG) (UK)
Dr. Y. Swapna is a Fertility Consultant at Nova IVF Fertility, Vijayawada. She has been active as a Medical practitioner for over 12 years in the United Kingdom and 4 years in India and has been specializing in the field of Reproductive Medicine for 9 years. She has performed over 900 IVF cycles in India and over 900 cycles in the United Kingdom.
Dr. Swapna's is one of the few fertility specialists in India who is certified and trained in the United Kingdom in treating Male Fertility issues that includes Azoospermia or severe oligospermia. Dr. Swapna performs the following surgical procedures in men with fertility issues which includes Surgical sperm retrieval through PESA (Percutaneous epididymal sperm Aspiration) and TESA (testicular sperm Aspiration), She also does female fertility enhancing surgeries which include Hysteroscopy with polypectomy, adhesiolysis, septal resection. Laparoscopic procedures performed by her includes Laparoscopy with chromotubation/dye test, Laparoscopic ovarian drilling, Laparoscopic salpingectomy, Laparoscopic ovarian cystectomy and Laparoscopic removal of endometrioma as well as treatment of endometriotic spots.
She also treats female infertility including poor ovarian reserve and advanced maternal age, PCOS, repeated treatment failures, recurrent miscarriages, poor endometrial development, fertility preservation (in cancer patients) and pre-implantation genetic testing.
Having treated 1000's of couples she has the expertise to treat simple to complex infertility issues in both men and women.
Publications
Presentation at RCOG World Congress on Progesterone level on the day of Hcg trigger and pregnancy outcome
Poster presentation at British fertility Society, January 2014
Recurrent miscarriage – presented at deanery teaching.
Reduced fetal movements – July 2014
IVF outcome in poor responders on GnRH antagonist protocol. – 2013
Laparoscopic complications – July 2012
Chapters in books
Co-authored a chapter on "Overview of Management of male infertility" in a Book on Subfertility, Reproductive Endocrinology and Assisted Reproduction" by Cambridge University press, June 2019
MBBS from Rajiv Gandhi University of Health Sciences, Bengaluru (2003)
MRCOG from Royal College of Obstetricians and Gynecologists, UK (2011)
CCT in Obstetrics and Gynecology Northern Deanery, UK (2015)
Post CCT Fellowship in Assisted Conception – Assisted Conception unit,Sheffiield, UK (2015&2016)
British Fertility Society Certification in Assisted Conception, Male Infertility, IUI and Embryo Transfer and Pelvic Ultrasound Scanning
Member, Federation of Obstetric and Gynaecological Societies of India (FOGSI), Vijayawada
Member, Indian Society for Assisted Reproduction (ISAR)
Member, Royal College of Obstetricians & Gynaecologists (RCOG)
Member, European Society of Human Reproduction and Embryology (ESHRE)
Member, British Fertility Society (BFS)
Article Reviewed & Case Studies
by Dr. Y. Swapna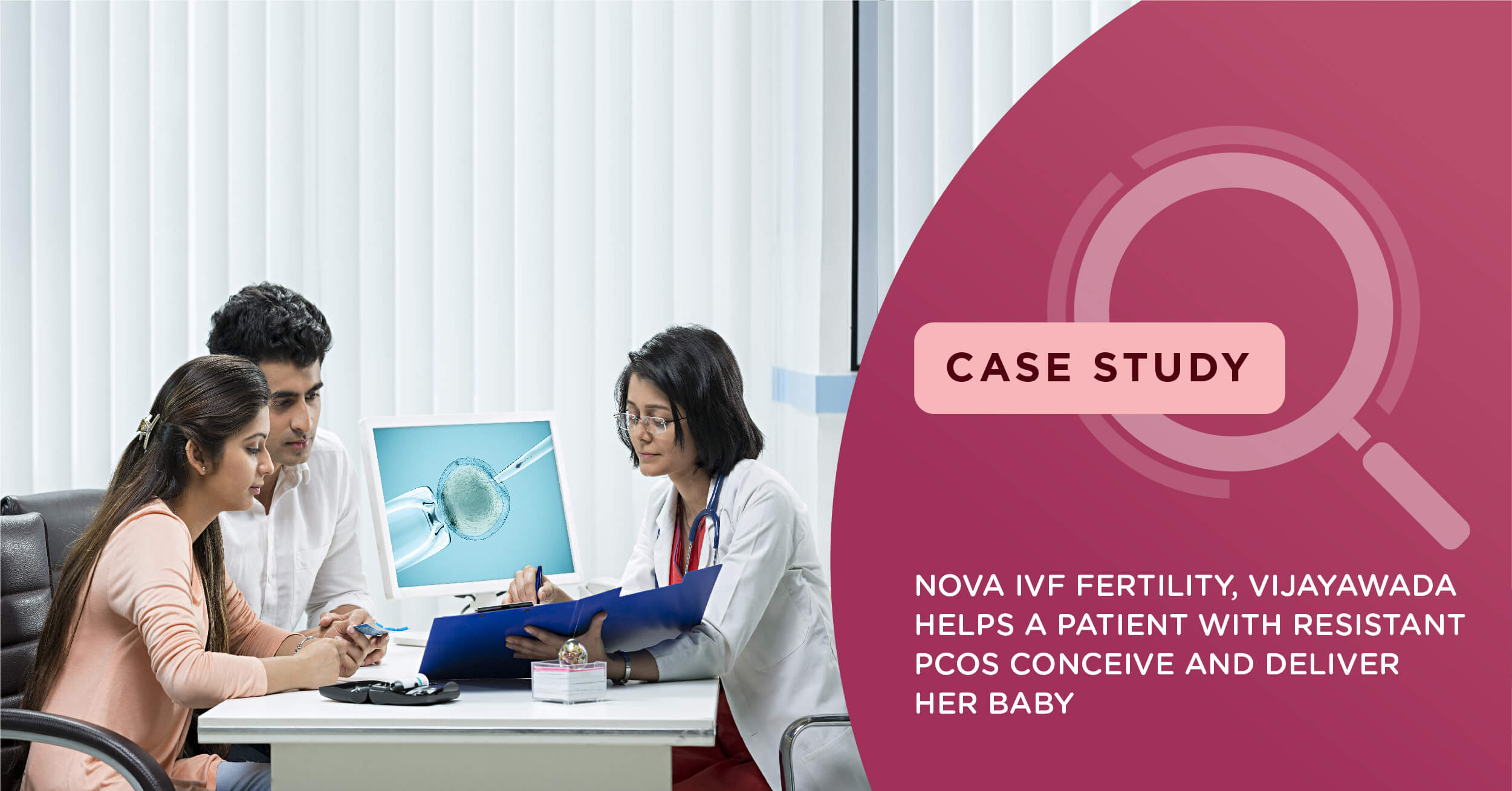 Nova IVF Fertility Vijayawada Helps A Patient With Resistant PCOS Conceive And Deliver Her Baby
This is the story of a couple who approached Dr. Swapna Y. at our Nova IVF Ferti...
Know More >
5 IUI Cycles, 5 Miscarriages, 2 Failed IVF Cycles and Finally 1 Little Miracle
The recurrent IVF failure case of 33-yr-old Mrs X was one of the most unfathomab...
Know More >