Nova IVF Fertility launches first center in Hyderabad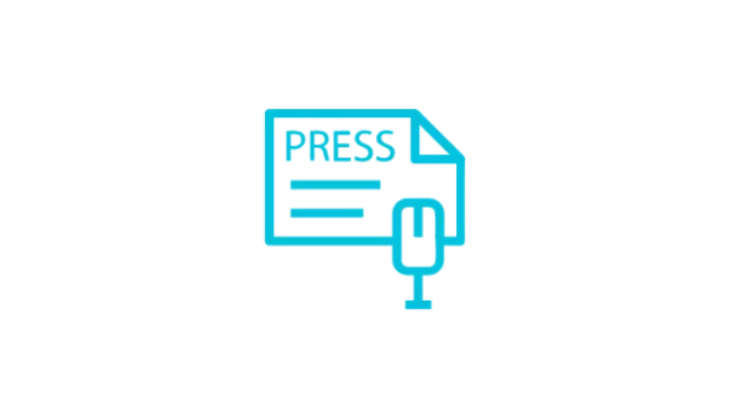 Nova IVF Fertility, part of Nova Medical Centers, has expanded its nation- wide footprint by establishing its new facility in Hyderabad. The state-of-the-art center, the ninth in India, would provide high-quality assisted reproductive services to help infertile couples realize their dream of having a child. The Hyderabad center of Nova IVF Fertility was inaugurated by Dr. Thatikonda Rajaiah, Hon'ble Deputy Chief Minister and Medical & Health Minister, Government of Telangana in the presence of Dr. (Prof.) P. M. Bhargava,Former Vice Chairman, National Knowledge Commission, Govt. of India and Ex-Founder Director, CCMB, Hyderabad; Suresh Soni, Chairman & CEO, Nova Medical Centers; Dr. Manish Banker, Executive Director, Nova IVF Fertility; Dr. Mahesh Reddy, Co-Founder and Executive Director, Nova Medical Centers and V.P. Kamath, Group COO, Nova Medical Centers. Also present were Dr. Juan Antonio Garcia Velasco, Director of IVF, Spain and Luis Saurat, GM & Director General of IVF, Spain, both of whom are members of the Nova IVF Fertility Board of Directors.
Inaugurating the new center in Hyderabad, Dr T. Rajaiah, Deputy Chief Minister and Minister for Medical Affairs and Health, Telangana, said: "One in every 9-10 couples in developing countries suffers from infertility. This is emerging as a challenge in India too, particularly in urban areas, causing emotional and psychological stress in the affected couples. Nothing can give more happiness to a couple than the birth of a child. I welcome the launch of this new fertility center in the city; I am sure the patients from across the state will benefit from the expertise of Nova specialists to realize their dream of having a child."
Located in the heart of the city, the center at Hyderabad would offer key reproductive services such as IUI, IVF, and Andrology (male reproductive health), along with some very advanced technologies including blastocyst culture and vitrification. In addition, the facility would be among the very few fertility centers in India to provide the latest, breakthrough reproductive technique of IMSI (Intra- cytoplasmic Morphologically-selected Sperm Injection). IMSI is an upgrade of ICSI (Intra-Cytoplasmic Sperm Injection). It enables an embryologist to carry out the fertilization of oocytes (egg) using an extremely high-powered microscope to select the sperm cells with the best morphological quality.
Suresh Soni, Chairman and CEO, Nova Medical Centers said, "In just over 2 years, Nova has successfully launched eight well-established centers across the country, the Hyderabad center being the ninth one. We plan to add another 10 centers in a period of one year. This goes a long way in highlighting the commitment we have to standardize protocols and streamline the infertility treatments in a largely unorganized market as India. The center brings together renowned specialists with state-of-the-art technology and extensive services, all under one roof."
Added Dr. Manish Banker, Executive Director, Nova IVF Fertility: Over the past few years, the uptake of assisted reproductive techniques to conceive has increased exponentially in India, especially among the urban population. This is primarily due to the ever-evolving lifestyle patterns such as late marriages, stress, lifestyle-related diseases such as diabetes and obesity, and other disorders. While fertility treatment services in India are growing by leaps and bounds, the quality of treatment has not kept pace. Nova IVF Fertility aims to bridge this gap by providing the most advanced fertility treatment. Nova IVF Fertility stems from a partnership between Nova Medical Centers and IVF, Spain; with the aim to introduce the most sophisticated and advanced Assisted Reproductive Technology (ART) in India. This partnership has resulted in a substantial addition to Nova's IVF services and technology, including proprietary software, training and quality management. With IVF's know-how and vast international expertise, Nova brings the same exceptional standard of processes, protocols and policies to the country.
Nova Medical Centers is the parent company of Nova Specialty Hospitals and Nova IVF Fertility. It currently operates 10 specialty surgery hospitals and 9 fertility centers, with 1 polyclinic in Muscat, Oman. Nova was co-founded by Suresh Soni and renowned shoulder surgeon Dr. Mahesh Reddy, along with the GTI Group, based on a "doctor-owned and doctor-managed" concept enabling doctors to have a sense of ownership and a long-term association with the company. Established in 2009, Nova Specialty Hospitals' mission is to provide world-class surgical care that is accessible and at an affordable cost. Having pioneered the concept of short-stay surgical care in India, Nova focuses on providing the finest quality care for patients.
Nova's vision is to create a novel institution that stands for excellence in healthcare services by providing the best patient experience and is an international reference for clinical outcomes, by adopting the latest advances in medical sciences, technology and an innovative business model.
Take your first step towards happiness
Recent Press Releases
Parents gather in celebration of Nova IVF Fertility's 10,000 pregnancies achievement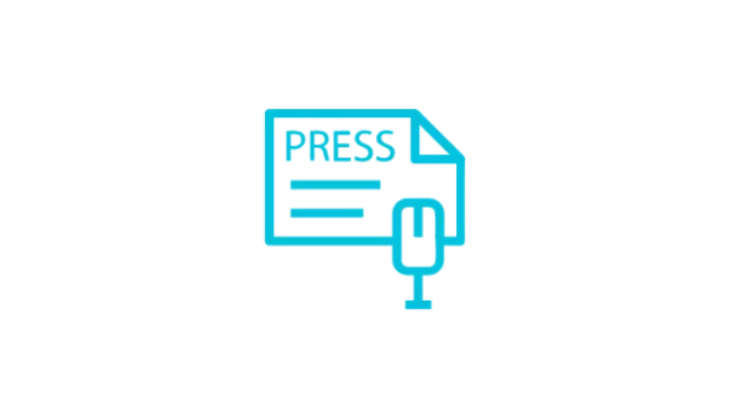 Around 150 couples and their babies got together in Ahmedabad to be a part of the 'Happiness Meet'
As a part of its ongoing commitment to spread awareness on the rising infertility in the country and the treatments that are available, Nova IVF Fertility (NIF) organised a special get-together for parents and their babies in Ahmedabad today. Around 150 couples and their babies participated in their celebration. The event served as a platform for the parents to share their experience and discuss how In Vitro Fertilisation (IVF) treatment helped them
Speaking on the occasion, Dr. Manish Banker, Co-chairman and Medical Director, Nova IVF Fertility said "We would like to express our gratitude to all the parents for trusting Nova IVF Fertility and for letting us be a part of their journey to parenthood. It gives immense pleasure to see all the happy parents with their bundles of joy".
The 'Happiness Meet' was organized to mark the joy of couples who have their own children through IVF treatments. Families from all over Ahmedabad who benefited from IVF treatments got an opportunity to meet, greet and share their personal stories with other families and doctors.
"Nova IVF Fertility works to offer the best of infertility treatments with advanced ART (Assisted Reproductive Technology) techniques and state-of-the-art laboratories. We are glad that our constant efforts to offer the best have helped in bringing joy to all these parents." Dr. Banker added.
Infertility is seen as an increasing concern in the country. Studies indicate that one in every 10-12 couples in India suffers from some form of infertility. Childless couples are often subjected to additional risks of social discrimination in many forms.
Dr. Sandeep Shah, Fertility Consultant, Nova IVF Fertility, Ahmedabad said "Infertility is still considered a social stigma and not many people talk about it. There are many people out there who require treatment, but due to lack of awareness on the subject they do not opt for it. Despite these challenges, the happy parents present here took this decision of going ahead with the treatments. Today we have gathered here to celebrate their parenthood and create awareness on infertility."
Take your first step towards happiness
Recent Press Releases
Nova IVF Fertility launches second center in Mumbai, twelfth in the country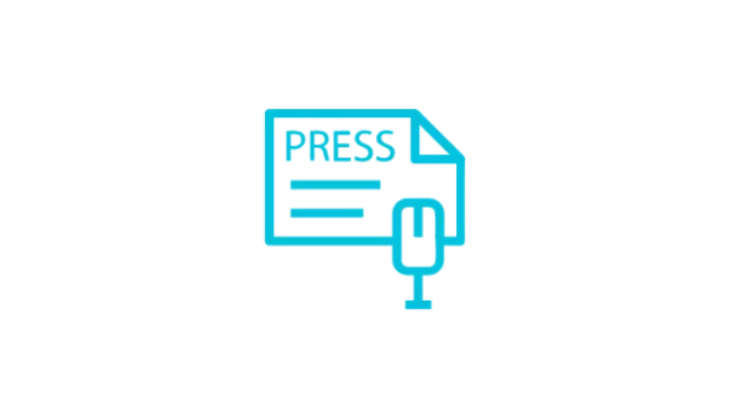 Nova IVF Fertility (NIF) announced the launch of its second center in Mumbai today, which is the third center in the state of Maharashtra and the 12th center nationally. Equipped with high quality assisted reproductive services, the world class clinic in Andheri (West) helps fulfil the dream of having a child for many couples in the city.
Dr. Manish Banker, Co-chairman and Medical Director, Nova IVF Fertility said "Over the past few years, we have seen the increasing acceptance of Assisted Reproductive techniques to conceive. We at Nova IVF Fertility believe in providing high quality fertility treatment assisted by world class technology and process. We are glad to bring in many advanced technologies and procedures like Magnetic Activated Cell Sorting (MACS) for sperm problems, Preimplantation Genetic Screening (PGS) for patients with advanced age, previous failures and history of chromosomal abnormalities, and Endometrial Receptivity Array (ERA) for patients with repeated IVF failures. We also have one of the best Cryopreservation (freezing) programmes in the country, which forms the backbone of any successful IVF center."
Besides providing the standard IUI (Intrauterine insemination), ICSI (Intra-Cytoplasmic Sperm Injection) and IVF (In Vitro Fertilisation) treatments, the Andheri (West) center also has advanced facilities like Assisted Hatching, Blastocyst Transfer that enable easy implantation of the embryo.
Naresh Rao, Chief Executive Officer, Nova IVF Fertility said, "Nova IVF Fertility has constantly aimed at offering the best treatment to our patients, and the 10,000+ pregnancies achievement till date is a true testament of our efforts. Patients have acknowledged our commitment and this can be well seen with the fast pace at which NIF has grown in these past years. We intend to enhance our reach and also work towards building significant capacity for the IVF industry by training manpower to deliver the same quality outcomes."
Take your first step towards happiness
Recent Press Releases