Dr. Mahesh Koregol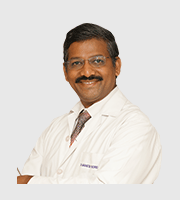 Dr. Mahesh Koregol
MS (OBG), Fellowship in Reproductive Medicine
Dr. Mahesh Koregol graduated from Jawaharlal Nehru Medical College, Belgaum and received his MBBS in Karnataka University. He completed his MS in Obstetrics & Gynaecology from Kasturba Medical College (Manipal University), Mangalore. Dr. Mahesh has specialised in Reproductive medicine through Fellowship from Rajiv Gandhi University of Health Sciences (RGUHS).
For more than 10 years Dr. Mahesh Koregol has been practicing infertility and reproductive medicine and is an expert in handling IVF, ICSI, ovulation stimulation, male fertility, TESA, PESA etc. and has helped more than thousands of infertile couples to conceive.
Patient Testimonials
I had a good experience consulting Dr. Mahesh Koregol. Its nice to see how attached he is with his patients. We had no tension and stress because of his friendly behaviour. Unlike other centers, Nova gave us hope and finally we are happy with our successful result.
Mrs. Nisha K V
We are really thankful to Nova IVF Fertility, Kormangala and our very special thanks to Dr Mahesh Koregol for his excellent treatment and guidance. Dr Mahesh Koregol was very confident with his treatment. After a long time, today we got positive result because of his treatment . We will surely recommend everyone to visit Dr Mahesh Koregol . In my first attempt itself, we got success.
Over all it was a very good experience . The staffs were really helpful and did very good follow-up.
Mrs. Rajalakshmi A
First, we would like to thank Dr Mahesh Koregol sir, all assistant doctors and nurses for the care that they have shown us all throughout our treatment and the subsequent positive result.
Special thanks to Dr Mahesh Koregol sir and Deekshija madam for their quick responses and being available at all times and also for sharing their contact numbers for asking doubts.
In the previous hospital we were not getting good responses to the doubts which we had. The nurses were rash and were not bothered about answering our doubts.
At the Nova hospital, Doctor Mahesh Koregol sir and the staff were very kind and gave very good responses at all time.
Mrs. Soujanya K
It was really a good experience with Dr. Mahesh Koregol and we are very satisfied with the way the hospital is maintained. The staff is also very co-operative. The experience in this hospital is very good compared with others.
Mrs. Nethra
"Over all experience in the center is really very nice. Our doctor Dr Sneha Sathe was very positive about us throughout all the procedure. That positive energy is also transferred to us. All staff is very helpful, supportive throughout the procedure which helped us to decrease our stress and a long wait of 7 years ended in a good news."
Mrs. Vidya Nakti
We thank Nova for the constant support in building this happy moment in our life. We specially thank Dr. Mahesh Korgol, assistant doctors and other staff for making this happen.
Mrs. Gayatri T R