Nova IVF Fertility introduces Delhi's first IVF center with embryoscope facility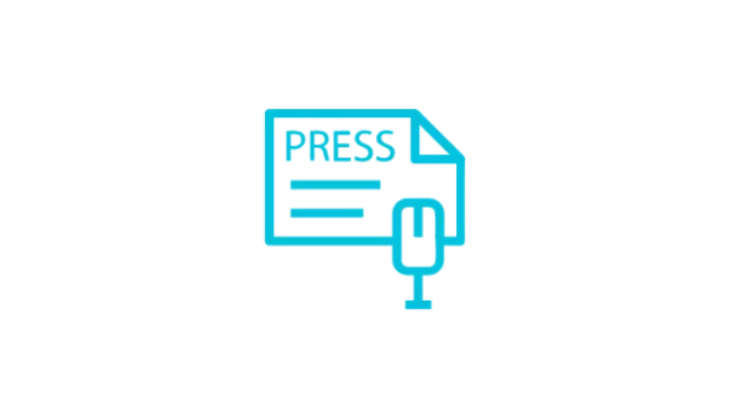 Nova IVF Fertility, a division of Nova Medical Centers Pvt Ltd, India's leading short stay surgical company announces the launch of New Delhi's first of its kind IVF center with embryoscope facility, a technology to monitor growth of embryos with real time videos and live updates. Representing a world-class facility and spread across 12,500 sq feet, the hospital is located in the heart of the city and accessible to all patients. Nova IVF Fertility's other centers are in Ahmedabad, Bangalore, Kolkata and Mumbai with centers in Chennai and other cities to open soon.
Speaking on the occasion, Mr. Suresh Soni, Chairman and CEO of Nova Medical Centers commented, "We have aggressive expansion plans for Nova IVF Fertility Delhi, and are extremely pleased to announce our foray into this city. We are also delighted to welcome Dr. Nalini Mahajan who brings commendable experience and expertise in ART treatment. Dr. Mahajan will serve as the Clinical Director of Nova IVF Fertility-Delhi. The center is dedicated to helping couples by offering a comprehensive range of treatments at an affordable price. With five well-established fertility centers in major cities, Nova IVF Fertility plans to launch as many as 20 centers in the next two years with the goal of bringing high quality assisted reproductive therapy to the people of India."
Nova IVF Fertility is a partnership between Nova Pulse IVF and IVF, Spain. Founded in Valencia, Spain in 1990, IVF is the world leader in reproductive medicine with 23 clinics spread across Europe and South America. Nova takes the best fertility physicians in India and, under the guidance of the world-leaders in infertility therapy, bring standardized, high-quality assisted reproductive technology to its patients delivering results matching international standards. Nova focuses on providing this care in the most cost-effective, transparent and ethical manner possible.
On the occasion, Dr. Nalini Mahajan, the center's senior consultant and clinical coordinator said, "Nova IVF fertility centers aim to revolutionize fertility services in the country. We believe in providing efficiency, technological excellence, and the highest code of ethics combined with compassion. We lay great emphasis on the general well-being of the couple and our counselors and nutritionists are fully involved in the treatment from the very beginning. We have designed economy packages to provide assisted reproductive technology services to a larger section of the population. Our collaboration with IVF Spain - world leaders in IVF research and technology, allows us to be the first to offer the most recent techniques to improve pregnancy rates. At Nova IVF Fertility we will always endeavor to provide the best to our patients."
Infertility is an increasingly prevalent health concern and treatments are widely being sought. However, there is a widespread shortage of standardized clinical protocols, structured training, quality laboratories and ethical practices. Nova IVF Fertility's goal is to address this urgent need for an organized institutional provider for fertility treatment. With the rising prevalence of fertility tourism, Delhi, the capital of India, is a much-needed addition to Nova IVF Fertility's sought after medical facilities.
Nova IVF Fertility Delhi is situated at B2/1A, Safdarjung Enclave, Africa Avenue. It is conveniently located and easily accessible from the airport and central parts of Delhi. The center will provide both advanced technology and expert medical care. This is Nova IVF Fertility's first center in North India and in addition to providing the core procedures such as IUI, IVF, and andrology services and embryoscope, they also offer several state-of-the-art technologies such as assisted hatching, blastocyst culture, and vitrification, a new method for preserving eggs and embryos. This center will also offer another sought after advanced technique known as IMSI (intracytoplasmic morphologically-selected sperm injection). This is an upgrade of ICSI (intracytoplasmic sperm injection), where the embryologist carries out the fertilization of the oocytes (egg) using an extremely high-powered microscope to select the sperm cells with the best morphological quality.
About Nova IVF Fertility:
Nova IVF Fertility is a joint venture between Nova Pulse IVF, a division of Nova Medical Centers – India's leader in specialty outpatient care and IVF Spain- the global leader in reproductive medicine. This joint venture has resulted in the delivery of the best in class infertility treatment in India. Today, Nova IVF Fertility has to its credit, 3000 IVF babies and a success rate of 90% in single pregnancies. Nova IVF Fertility has well established satellite facilities in all the major cities in India with world-class amenities, latest in-house technologies and an internationally-acclaimed team of consultants. With over 18 years' experience and a renowned team of over 250 gynaecologists and biologists worldwide as part of the IVF Group it has achieved the best pregnancy/patient ratio. Having the largest number of scientific publications and investments in R+D+I in order to translate improved methods into better results Nova has made commendable developments in Indian Healthcare within two years of starting operations, and thus hopes to live up to Nova's vision of being the foremost infertility treatment center.
Take your first step towards happiness
Recent Press Releases