Nova IVF Fertility launches second center in Bangalore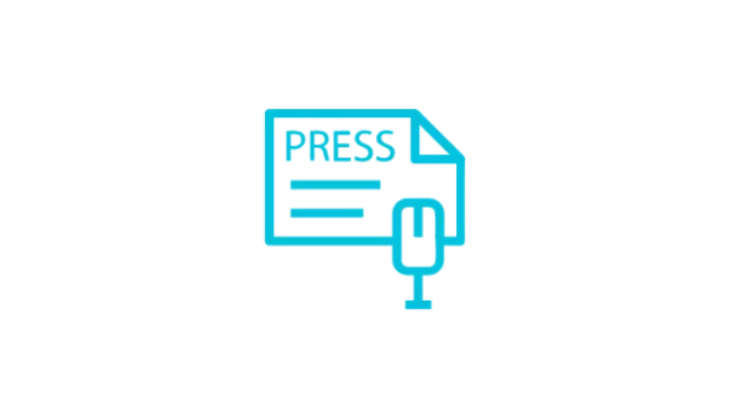 Nova IVF Fertility, a part of Nova Medical Centers, launched its second center in Bangalore reiterating its commitment to offering standardized and ethical infertility treatment to couples with the latest techniques. The Nova IVF Fertility center in Bangalore was inaugurated by Smt. Sonia Narang I.P.S., Commandant, 1st Batalian, Karnataka State Reserve Police (KSRP) in the presence of Suresh Soni, Chairman & CEO, Nova Medical Centers;Dr. Mahesh Reddy, Co-Founder and Executive Director, Nova Medical Centers; Dr. Juan Antonio Garcia Velasco, Board of Directors (NIF) & Director of IVF, Madrid, Spain; V.P. Kamath, Group COO, Nova Medical Centers and Dr. Rashmi Yogish, Clinical Director, Nova IVF Fertility, Koramangala, Bangalore.
Speaking at the launch of the new center, Suresh Soni, Chairman and CEO, Nova Medical Centers, said, "In just over 2 years, Nova has successfully launched seven well-established centers across the country, the Koramangala center being the eighth one. We plan to add another 10 more centers over a period of one year. This is no mean achievement for any company and goes a long way in highlighting the commitment we have to standardise protocols and streamline the business of infertility treatments
An increasing number of couples in India are becoming infertile due to the rise in lifestyle-related issues. This is more common among the urban population. Some of the reasons that can cause infertility include stress, late marriages, unhealthy lifestyle and genetic disorders. In India, an estimated 25 million couples in the fertile age group suffer from infertility. It is an increasingly prevalent health concern and treatments are widely being sought to overcome this issue. At the same time, infertility treatments in India suffer from a lack of standardized clinical protocols, structured training, quality laboratories, qualified embryologists and absence of ethical practices." quipped Dr. Juan Antonio Garcia Velasco, Board of Directors (NIF) & Director of IVF, Madrid, Spain.
In addition to providing core procedures such as IUI, IVF, and Andrology services, the Nova IVF Fertility center at Koramangala will offer several advanced technologies such as assisted hatching, blastocyst culture, and vitrification. The center will also offer another sought-after advanced technique known as IMSI (Intra-cytoplasmic Morphologically-selected Sperm Injection). This is an upgrade of ICSI (Intra-Cytoplasmic Sperm Injection) in which the embryologist carries out the fertilization of oocytes (egg) using an extremely high-powered microscope to select the sperm cells with the best morphological quality.
Dr. Rashmi Yogish, Clinical Director, Nova IVF Fertility, Bangalore, said, "It is every couple's dream to have a child of their own but many of them are unsuccessful due to various reasons. With the availability of the right treatment and the latest technology coupled with a little patience and compassion, conception is no longer a problem for most couples wanting to experience parenthood; we can bring that joy into the lives of such families. At the Nova IVF Fertility centers in Bangalore, we have the right mix of technology and proficiency to offer the best-in-class treatment in accordance with international guidelines."
Nova IVF Fertility stems from a partnership between Nova Medical Centers and IVF, Spain, with the aim to introduce the most sophisticated and advanced assisted reproductive technology (ART) in India. This partnership has resulted in a substantial addition to Nova's IVF services and technology, including proprietary software, training and quality management. With IVF's know-how and vast international expertise, Nova brings the same exceptional standard of processes, protocols and policies to the country that has helped thousands of births worldwide.
Nova IVF Fertility recently opened its new center in Jalandhar and has an established presence in Ahmedabad, Kolkata, Mumbai, New Delhi, Chennai and Bangalore.
About Nova Medical Centers: Nova Medical Centers is the parent company of Nova Specialty Hospitals and Nova IVF Fertility. It currently operates 12 specialty surgery centers and 7 fertility centers. Nova was co-founded by Suresh Soni along with the renowned shoulder surgeon Dr. Mahesh Reddy and the GTI Group, based on a "doctor-owned and doctor-managed" concept enabling doctors to have a sense of ownership and a long-term association with the company. This concept also allows doctors to deliver the best possible patient care in an open and free environment.
Established in 2009, Nova Specialty Hospitals' mission is to provide world-class surgical care that is widely accessible at an affordable cost. Having pioneered the concept of short-stay surgical care in India, Nova focuses on providing the finest quality care for patients by specialized doctors while increasing operating efficiency.
Nova IVF Fertility is a joint venture between Nova Pulse, India, and IVF, Spain to introduce exceptional standards of processes, protocols and policies that exit in the West to deliver the most sophisticated Assisted Reproductive Technology in India. Nova's vision is to create a novel institution that stands for excellence in healthcare services by providing the best patient experience and is an international reference for clinical outcomes by adopting the latest advances in medical sciences, technology and an innovative business model.
Take your first step towards happiness
Recent Press Releases