The Journey of Beating the Odds to a Healthy Pregnancy!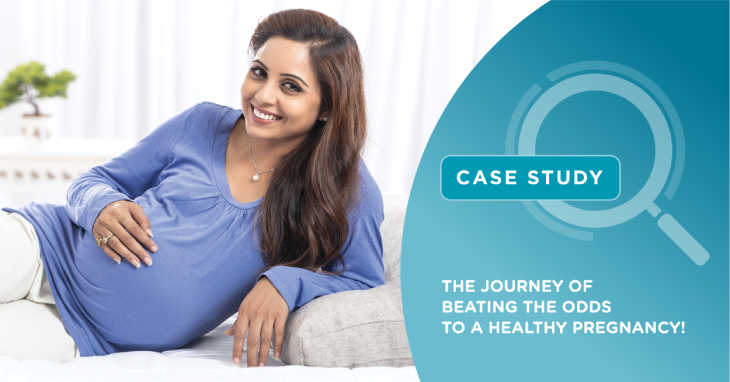 Mrs. A and Mr. B, aged 34 and 38 years respectively, first consulted Dr. Sneha Sathe at Nova IVF Fertility Chembur, Mumbai in 2015. Mrs. A had undergone a hysterolaparoscopy in 2013 elsewhere and had received Anti- Tubercular therapy since her endometrial tissue test was positive for TB. The husband was known to be Hepatitis B positive.
Dr. Sneha advised him of certain tests to check his infectivity status and advised the wife to take the hepatitis B vaccine. On sonography, Mrs. A's follicle count was found to be low. This low egg reserve was explained to the couple. They were advised to take certain blood tests, and Mr. B was advised to take a semen test. They were explained that they could try 2 cycles of IUI if Mr. B's semen test result turns out to be okay. But the couple did not turn up with the test results.
How Does Tuberculosis of the Female Reproductive System Affect Fertility?
Tuberculosis is a bacterial infection caused by Mycobacterium tuberculosis. Though tuberculosis (TB) most commonly affects the lungs, extra-pulmonary forms of TB can affect the bones, stomach, and even the genital tract, which is a very common cause of infertility in men and women.
The infection usually affects the fallopian tubes first and can later spread to the uterus, ovaries, cervix, and vagina. This is what happened in Mrs. A's case. Due to tuberculosis affecting her endometrium, it had significantly impacted her egg reserves and endometrial health, reducing her chances of a successful pregnancy, even with assisted reproductive techniques like Intrauterine Insemination (IUI) and ICSI (Intracytoplasmic Sperm Injection).
Revisiting the Problem
In 2017, Mrs. A and Mr. B revisited Dr. Sneha at Nova. In this period of 2 years, they had tried 6 cycles of IUI and one cycle of ICSI elsewhere, which were all unsuccessful. They were explained about poor egg reserve and previous poor response in IVF. Both were counselled to try another cycle of ICSI before resorting to donor eggs. Since they were keen on trying with their eggs, Dr. Sneha asked them to follow up on the 2nd day of Mrs. A's period.
On Day 2, Mrs. A had a follicle count of 4-5, and so, stimulation for ICSI was started. But they had to cancel the cycle after a few days since Mr. B's mother expired, and they had to urgently travel to their native place.
Mrs. A then returned on the 2nd day of her next period. But in this cycle, her follicle count was only 2, so Dr. Sneha explained this to them and advised them to wait for another month.
Finally, Some Good News!
In the next cycle, her Day 2 scan showed a follicle count of 4-5, and so, injections for stimulation were given. She had 4 follicles growing, 4 eggs were retrieved, 3 fertilised, and 2 embryos were transferred on Day 3.
Her pregnancy test came positive in the following weeks, and the subsequent sonography showed a twin pregnancy! However, they faced another hurdle. The follow-up USG (ultrasonography) after 2 weeks showed that one fetus was growing and had a strong heartbeat, but the heartbeat in the other fetus had stopped. The viable fetus did well, and the pregnancy continued to term. Mrs. A delivered a healthy baby.
Take your first step towards happiness
Subscribe to our Newsletter
More case Study