Nova IVF Fertility Backs the Growing Fertility Medical Tourism in India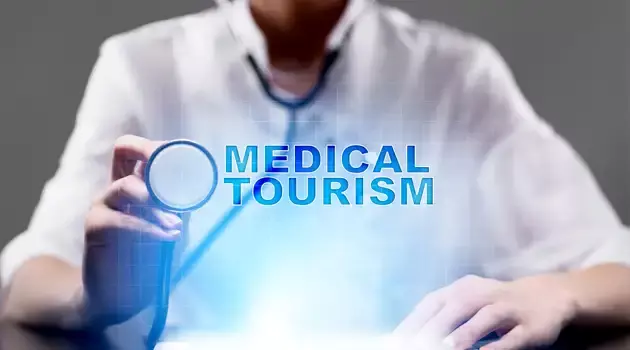 India is emerging as one of the most preferred healthcare destinations for patients across the globe. With infertility becoming a growing concern in all parts of the world, India is considered the top destination for fertility medical tourism because of the most economically and technologically viable options for infertility treatments.
World-class facilities, state-of-the-art hospitals, a large pool of highly qualified and skilled doctors and affordable treatment costs have grown the medical tourism industry drastically in the country. Growing quality standards and global compliance and evolution in clinical care are helping the industry grow further. Other specialties of medical tourism in India apart from fertility include organ transplantation, oncology, cardiology, neurosurgery, cosmetic surgery, orthopedics, etc.
Fertility Consultant at Nova IVF Fertility, said, "Last year, we saw an overall 8% increase in the number of international patients coming to our centers in India for infertility treatment when compared with the previous year."
According to Nova IVF Fertility's internal reports, about 49% of the international patients were from other parts of Asia and 25% were from the African continent. Last year, there was a 46% increase in the number of patients from Africa from the previous year.
"We see patients coming from various parts of the world including the US, Europe, Middle East and Australia. Infertility affects both men and women of reproductive age in all parts of the world. Infertility has multiple cases and consequences depending on the gender, sexual history, lifestyle, society and cultural background of the people it affects." The doctor added.
Katrin Kraeft Singh, a 41 year old mother from Germany, was suffering from secondary infertility for seven years. Secondary infertility is defined as the inability to become pregnant, or to carry a pregnancy to term, following the birth of one or more biological children. The conception of Katrin's first pregnancy did not involve any assisted reproductive technology or fertility medication. However, when she wished to conceive again, she was not able to do so naturally. Upon examination, she was diagnosed with low ovarian reserve i.e. there were less number of viable eggs in her ovaries.
Low ovarian reserve negatively affects female fertility primarily through suboptimal number of eggs. Lesser number of eggs reduces women's fertility and makes it more difficult for women to conceive. A percentage of these women are found to be premature ovarian failure cases, a condition that stops the normal functioning of ovaries before the age of 40. The only option for these women is to opt for donor eggs.
"There is no concrete reason for fertility disorders like low ovarian reserve and premature ovarian failure. The causes could be lifestyle related or chromosomal problems like Turner syndrome, Fragile X syndrome, autoimmune causes, metabolic causes, cancer treatments like radiotherapy and chemotherapy, etc. While preventive measures are recommended, it is the lack of awareness of infertility that poses a major problem." said the Doctor.
Katrin went for infertility treatment in Germany and had two failed IVF cycles, before she decided to get treatment done in Jalandhar, the homeland of her husband Gurdev Singh. She was given stimulation medication for egg production, and four mature oocytes were successfully retrieved, out of which two of her eggs were fertilised. Katrin conceived after the embryo transfer, and later she was blessed with a girl.
"We are glad to bring the joy of parenthood to couples like Katrin and Gurdev Singh. Nova IVF Fertility is committed to offer the best and comprehensive range of advanced infertility treatments. We take pride in providing efficiency, technological excellence, and the highest code of ethics combined with compassion." The doctor added.
Take your first step towards happiness
Subscribe to our Newsletter
More case Study