Secondary infertility is not uncommon – A Bangalore couple's journey towards pregnancy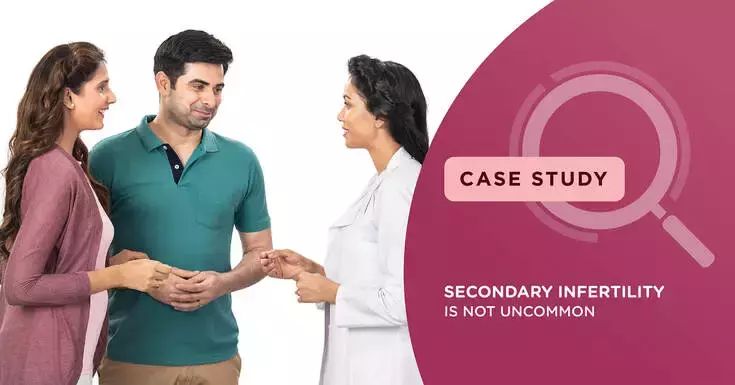 Sheetal and Rajiv had been suffering from secondary infertility for 4 years for which they underwent the Intrauterine Insemination (IUI) treatment, but unsuccessfully. The couple had an 8 year old son, who was conceived naturally.
Secondary infertility: Why does it happen?
Secondary infertility is the inability to become pregnant previously giving birth to a baby. It can be caused due to:
Ovulation disorders
Fallopian tube damage
Complications due to previous pregnancy
Impaired sperm production or delivery in men
Endometriosis
Other uterine conditions in women
Consultation at Nova IVF Fertility
At Nova, the couple was advised to undergo Intracytoplasmic Sperm Injection (ICSI) and were apprised of the treatment procedure and the associated costs. Sheetal and Rajiv were quite hesitant to share their concerns, despite the best efforts by the counsellors to understand their apprehensions.
The counselling team at Nova started connecting with the couple on a regular basis to understand their problems and requested them to attend a support group meeting – Circle of Hope. Circle of Hope is a support group for patients who have undergone or are in the process of undertaking fertility treatments at Nova. However, the couple chose not to attend these meetings and did not take the discussion forward.
The Circle of Hope at Nova IVF Fertility
Nova IVF Fertility has always strived to offer its patients the best experience which matches global standards. At Nova, we conduct a very conducive support group called 'Circle of Hope'. This group brings together patients and helps them support each other in their fertility journey.
According to our experience, the patients are often not well educated due to lack of awareness about fertility preservation. The Circle of Hope is an excellent way for patients to educate themselves about the nuances of the treatments from someone who has experienced it first-hand. This also helps promote a secure feeling among the patients, giving them the necessary support and helping them realise that they are not alone in this journey and ensures their emotional wellbeing. While Nova's expert group of doctors and embryologists do an excellent job in ensuring success, these groups bring in the much-needed emotional support to make the treatment cycle easier. Even a little extra help does go a long way in ensuring success.
Treatment and outcome
Sheetal took her time to mentally prepare herself and decided to visit Nova again for a consultation. She reached out to the counsellor who was in touch with her and shared her concerns ranging from treatment costs to family issues. The counsellor was able to help Sheetal overcome her stress.
The counsellor worked closely with Sheetal and her husband and supported them throughout their treatment journey. The couple was especially concerned about the end results, since Rajiv himself wasn't too keen about the IVF treatment. After numerous counselling sessions, the counsellors were able to address their concerns and helped them embrace the treatment with a clear mind.
To sort out their issues and bring the couple closer, couple therapy sessions were organised. This helped them further with their personal problems and made their bond stronger and more resilient. Today, Sheetal is expecting her 2nd child and is in a healthier relationship with Rajiv.
Emotional challenges associated with IVF treatment and its cure
Infertility is perceived as a taboo in the Indian society, with women having to bear the brunt of it, in majority of the cases. In case of secondary infertility, understanding and coping with the situation can be more difficult as the couples already have naturally conceived child/children. Hence, patients may take a longer time to accept that they are suffering from infertility and seek professional help and by the time they do seek out fertility treatment, their emotional reserves may be very low.
Infertility can take a terrible emotional toll on couples. While the end goal can be incredibly rewarding, the accompanying risks can be daunting. As in other developing countries, in India, having children is the social norm while infertility is socially stigmatised. Infertility has a profound effect on the psychological and social well-being of women much more than men. IVF cycles can often evoke powerful feelings including inadequacy and vulnerability, as well as causes disruption of relationships. Hence, counselling plays a very important role of helping the couples glide through the cycle with as much emotional support as possible.
Take your first step towards happiness
Subscribe to our Newsletter
More case Study